GNFP Concrete Pads
GNFP is a residential fence and deck builder.
GNFP is a family run business and has been building fences and decks
for over a combined 40 years. 
CONCRETE PAD
No back yard oasis is complete without a shed or pool. 
Your pool equipment and shed need somewhere to sit! Installing a shed on grass, or pool equipment on patio stones is not ideal, and can cause large issues in the future when the frost causes these things to move. This is where GNFP comes into play. 
We offer concrete pads, for pool equipment and sheds as a service. 
You just let us know the dimensions of your equipment or shed, and then we work you through the proper sizing for accommodate. 
Only the highest of quality materials ….
GNFP uses the highest grade and test concrete for all of our pads. We under lay all of our pads with the appropriate amount of crushed stone for proper drainage, and rebar mesh to ensure strength and future cracking does not happen. All topped off with a nice broom finish.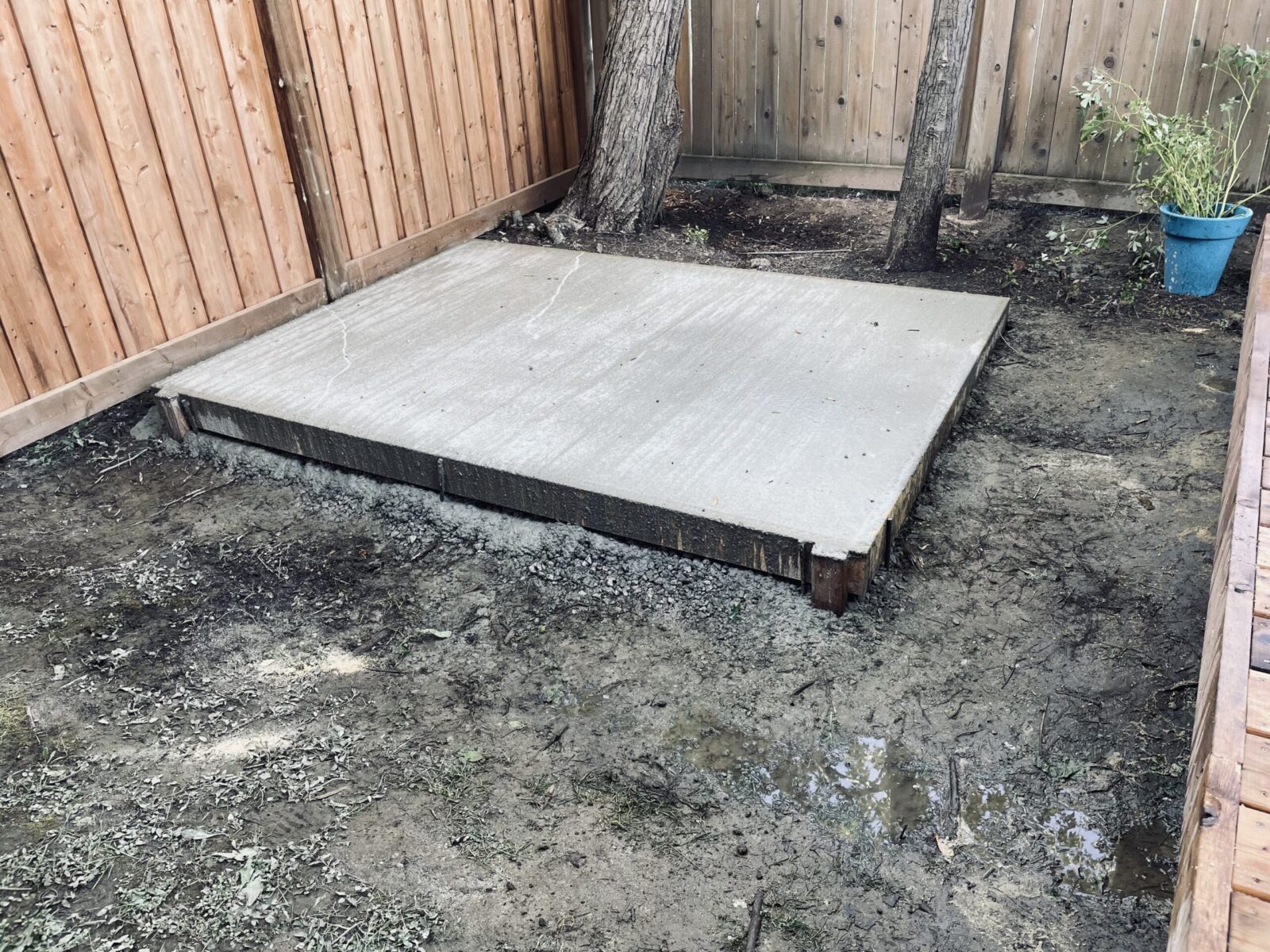 Request A Quote - Contact Us Today
For over 10 years, GNFP has served as your
trusted year round post setting, fence and deck experts.