GNFP Fences
GNFP is a residential fence and deck builder.
GNFP is a family run business and has been building fences and decks
for over a combined 40 years. 
FENCES
Building fences is GNFP's longest expertise. With over a combined 40 years in the field, we are certain your next fence will be nothing short of exactly what you had hoped for.  
Need a fence in a pinch? Last minute? Done efficiently?
With the ability to compete up to 150' of fence in one day, GNFP is the company to hire. Our efficiency in the fence world is bar none. There is nobody faster then GNFP when you need a fence project completed in a short amount of time. 
The GNFP advantage?
Not only does GNFP use the most premium lumber to build all of our fences, we also offer premium craftsmanship. We do things a little differently on our fences that most contractors don't do. We use more fasteners and high quality ones. We nail AND screw all framing and top rails. The nails ensure that a fence can move with the elements, where as screwing down top rails can greatly help reduce twisting and gaps. We also offer to tar the posts. This can help against premature rot on the fence posts, which is the number one cause for a fence to fall over.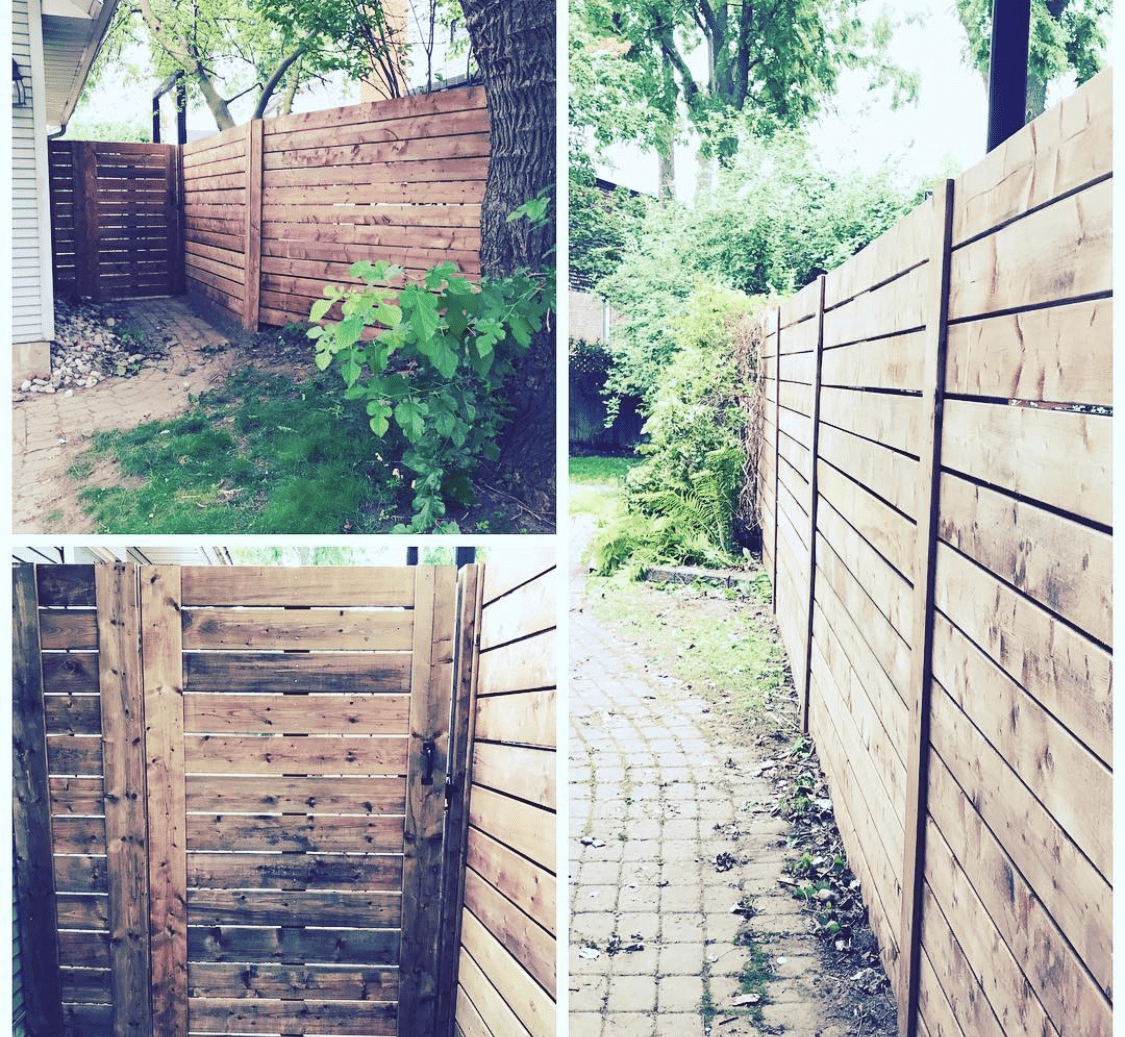 What exactly is a custom fence you ask?
Customers sometimes ask exactly what "custom" can mean when building a fence. Great question!
This means that we do not use pre fabricated fence panels. At GNFP we custom build every part of the way. From the framing, to the fence boards, to the I Beam topper, or the lattice, we ensure it's all cut and installed properly so that we know we are delivering the best product possible. 
So many styles to choose from!
GNFP can work with you to figure out which style will suit your needs the most. Whether it be you're looking for privacy, something a little taller…or maybe you want less privacy and something a little shorter! Maybe your old fence wasn't constructed properly and you simply just want it re done. No matter the style you're hoping to achieve, GNFP is right there to help you choose. 
All of our fences are built between either a 4×4 or 6×6 post. 
Here are some options….
•5' boards situated in a privacy(side by side) , full privacy(overlapping)or staggered(back forth) sequence
•6' boards situated in a privacy(side by side), full privacy(overlapping), or staggered(back and forth) sequence 
•5' boards with either; 1' of lattice, 2×4/2×6 I Beam
•6' boards with either; 1' of lattice, 2×4/2×6 I Beam
•Horizontal (either fence board or deck board)
Request A Quote - Contact Us Today
For over 10 years, GNFP has served as your
trusted year round post setting, fence and deck experts.